Fall is right around the corner and with the pumpkin patches, haunted houses, and apple cider, seeing changing leaves is one of the best fall activities the season has to offer. While some people have to travel hundreds of miles to see autumn colors, we're lucky enough to have access to vibrant shades in our own backyards! Our guide will walk you through a few crowd-favorites for changing leaf colors.
Oak
Oak trees are an American staple. Their vast, sweeping branches can make these gentle giants seem even larger than they already are. For more common fall colors, consider planting oak trees.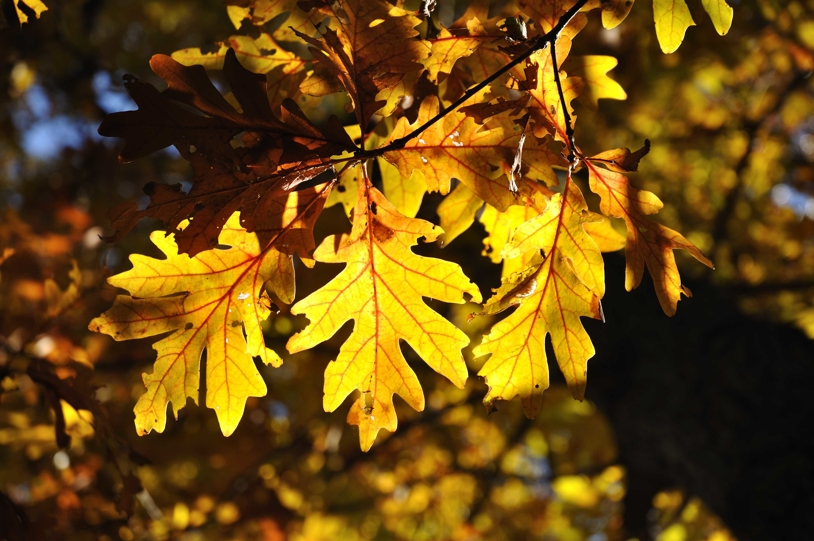 White Oak
The white oak drops yellow-orange leaves, so if you're looking for a more subtle autumnal experience, this oak would be a great choice for your yard.
While the white oak's leaves may be more demure, the white oak itself will grow to be a majestic shade tree for your home. White oaks regularly grow to 80 feet high and have crowns 80 feet in width, so this tree will need a large amount of acreage to flourish.
Maple
Maple trees have vibrant colors and are widely considered the go-to for color-changing leaves in Eastern North America.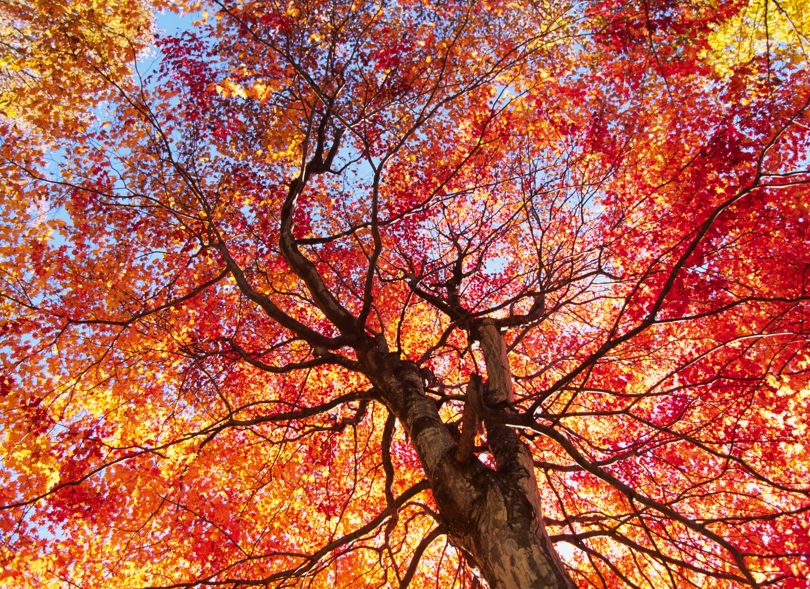 Red Maple
If you're looking for a showstopper of color-changing leaves, the red maple may be the tree for you. This tree's leaves can reach vibrant shades of red, but be warned--the tree is very susceptible to harsh conditions. If the preceding summer has been extremely hot or if the fall season brings warmer weather than usual, your leaves may turn out more yellow than red.
If you'd like a true red maple, consider the hybrid Autumn Blaze. These trees grow up to 50 feet tall and with the right conditions can grow as much at 3 feet per year!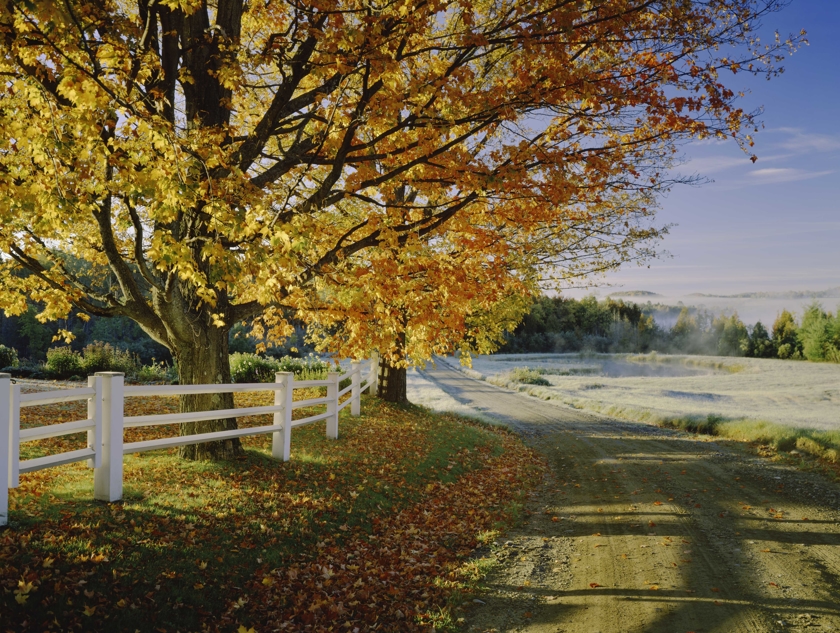 Sugar Maple
These traditional maples can be a vibrant addition to any landscape. Their leaves vary from yellow to orange to a more intense shade of red throughout the season.
Sugar maple trees will need to be planted in a partially shady, well-draining area of your yard. These trees produce maple syrup, but less known is that they can grow to be 80 feet in height and their branches can extend to 60 feet in width.

Landscaping is an art form that combines creativity and functionality seamlessly. Doing this requires specialized skills from a professional. Fortunately, River's Edge Lawn & Landscape has over 25 years of experience designing and creating landscapes for both residential and commercial properties. Contact our team to learn more about our commercial and residential landscaping services!